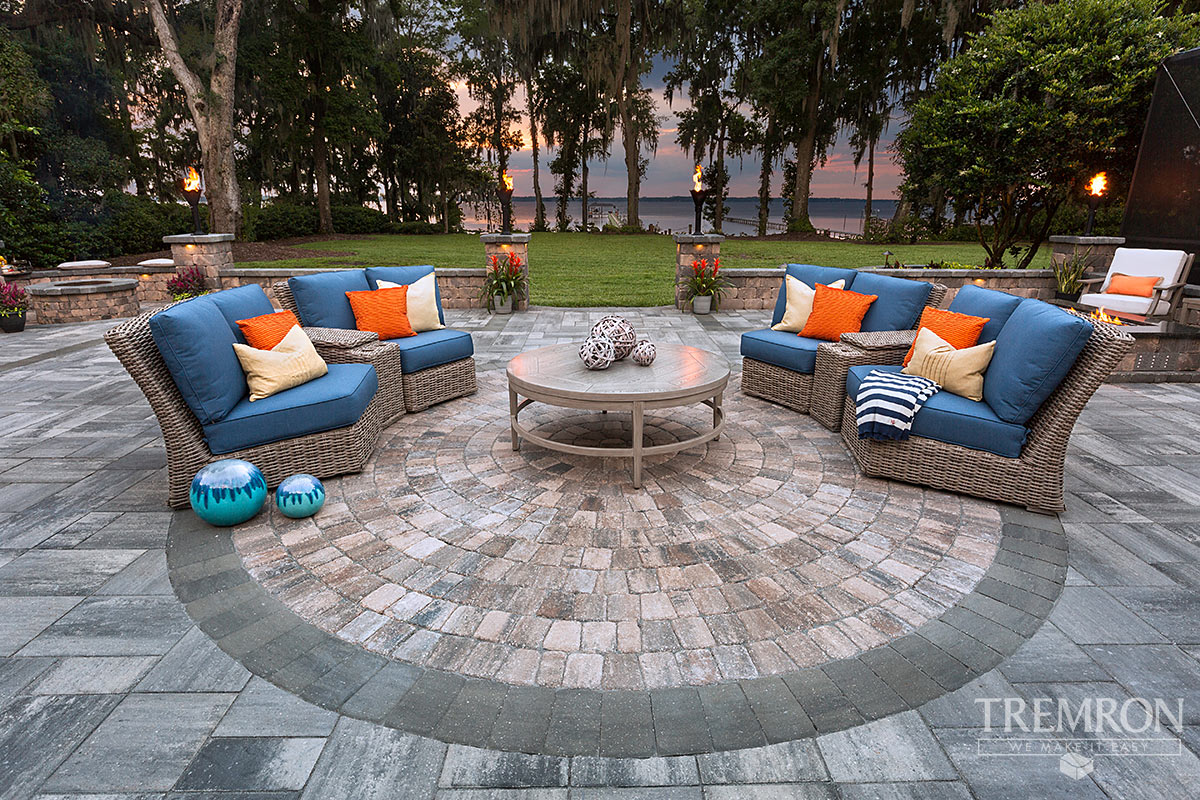 Romanesque Circle Kit
Enrich your homes character with a Romanesque Circle. Designed to unify your hardscape installation with the landscape around it. Romanesque Circles can be combined with Olde Towne to make larger circles. Circular designs are ideal for large-scale projects where grandeur and drama are desired.
* Sold as a circle kit that makes one 10 foot diameter circle.
ROMANESQUE CIRCLE KIT
PRODUCT CODE: PV21460

THICKNESS: 2-⅜" (60MM)

DIMENSIONS: 10' DIAMETER CIRCLE

SF PER CUBE: 94

CUBE WEIGHT: 2445 LBS

FINISH: STANDARD OR ANTIQUED

SURFACE TEXTURE: PILLOW TOP